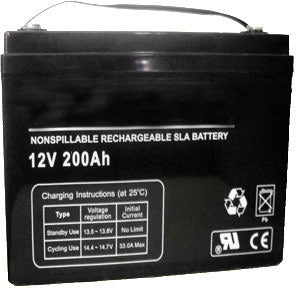 Bright Way Group BW 4D - 12V 200AH SLA Battery
The Bright Way Group BW 4D is a 12-volt 200Ah sealed lead-acid battery that is brand new and ready to replace your existing battery (regardless of the original manufacturer).
IT-F12 Terminal

(This one)
This item may take extra time before it ships.

Save 5% during checkout when your order 3 or more.